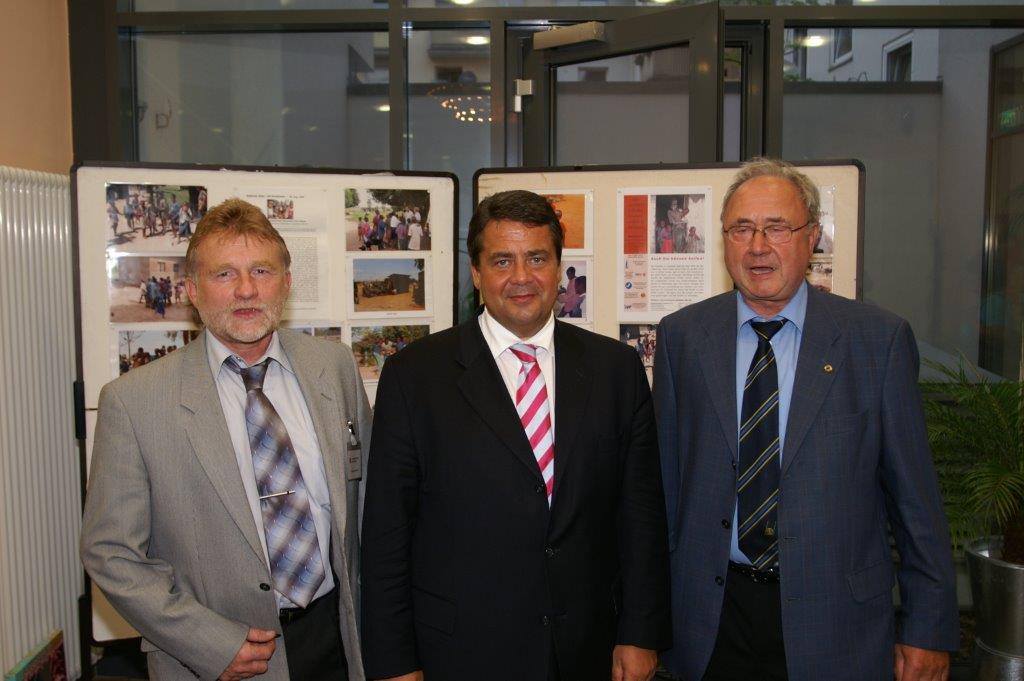 Our work
Since 2004, our charity "Straßenkinder Tansania e.V." has been active in Eastern Africa to improve the living conditions of street children and orphans in the region of Singida, Tanzania.
Focus of our work
The Upendo Home for orphans and former street children in the city of Singida
Our charity has a contractual agreement with the Salzburg-Singida Sister Cities Association (SCSS). Our association takes over a fixed part of the running costs of the Upendo Home and – if deemed necessary and if the charity's funds allow it – participates in necessary investments.
Our association ensures that the basic needs of the children in the Upendo home, such as care, food, drink, a roof over their heads and medical care, are met. The real goal of the association, however, is to provide the children with a school education and to train them in a profession after school. Street children cannot rely on the help of a family or a family association. To be able to lead a self-determined life, they need a job and for that they must be well trained. This is the only way to prevent them from slipping into crime or prostitution as young adults. At present, 42 children and young people aged 8 to 21 live in the Upendo Home.
Not all street children and youths in need can be accommodated in the Upendo Home due to its limited capacity. We try help them by funding a street worker. A small room has been rented in downtown Singida where the street children and youths in need are regularly provided with food and clothing. Three children have already been successfully placed in the Upendo Home. In addition to our charity, six individual donors contribute to the success of this project with monthly payments.
In § 2(2) of the statutes of the charity, its purpose and aim are defined as follows:
"The association serves to promote the interests of education, concentrating on the care of parentless street children and orphans and children from socially disadvantaged families in the city and region of Singida/Tanzania." In line with these statutory objectives, the association supports in individual cases the school education and vocational training of particularly gifted young orphans who do not live in the Upendo home and for whom it would not be possible to finance studies or vocational training following their school education. Ezekiel is successfully completing his medical studies this year and will contribute significantly to the medical care and further development in Tanzania with his sound specialist knowledge. His sister Teddy is studying nutritional sciences in her first year after finishing secondary school and is a good example that girls and women also have a chance for education – if they receive help. In addition, our charity finances the training of the boy Emanuelle as a car mechanic and the boy Twahil to attend further schooling.
For years already, our association has maintained very good contacts with the Vocational Rehabilitation Training Centre SabaSaba in Singida. This facility offers vocational training for youths and young adults with all kinds of disabilities. Other urgently needed training opportunities are currently failing due to a lack of capacity. In cooperation with the Foundation Bingo, we are supporting the construction of three additional classrooms including a small office and storage room.
The kindergarten in Iambi in the Singida region
The association has provided substantial funds for the construction of a kindergarten in Iambi (Singida region) and the provision of furniture.
"These extraordinary and very helpful supports are only possible through the contributions from the more than 110 members and numerous smaller and larger donations," says co-founder and 1st chairperson Heidulf Masztalerz. "The fact that the aid is directly effective and practically without any deduction of costs is primarily due to the voluntary commitment of the six-member board. Tasks such as maintaining contacts with Singida, members and donors or "actively keeping the association running" are divided among all board members. In regular meetings, the broad spectrum of our work is discussed and decisions are made in the interest of the children and young people."
What the street children need support for…
Accompaniment of the children on site by caregivers, if possible not only by a housemother and a cook, but also by a social worker; all this is offered at the Upendo Home.
Procurement of food
Medical care
Rehabilitation and renovation of the residential buildings
Schooling and vocational training including the procurement of school uniforms and learning materials
Clothing
and much more…
We have developed a concept for this, which we would like to continue to implement in the future with the help of your membership fees and donations as well as donations from our partners.